When you're in the market for industrial computing equipment or rugged mobile computing devices, it can be daunting to browse through pages and pages of products to narrow down what you're looking for. Then, when you click on the product specification page, it can be even more daunting to read technology terms, abbreviations, and acronyms that don't have any meaning to you.
Two such abbreviations that you are likely to come across are IP Rating and NEMA Rating.
Both ratings can be helpful when you're shopping for a device that needs to withstand environmental elements.
To learn what these ratings mean, read on!
IP Ratings
IP stands for "Ingress Protection," meaning the levels of protection an electrical enclosure provides from foreign objects or elements such as water, dust, and dirt. IP ratings come from the IEC (International Electrotechnical Commission).
IP Ratings

IP First Number
(Protection against solid objects)
IP Second Number (Protection against liquids)
0
No protection
No protection
1
Solid object greater than 50 mm
(Ex. brush against hand/body part)
Vertical falling drops of water
2
Solid object greater than 12.5 mm
(Ex. touch of a finger)
Vertical falling drops of water when enclosure is tilted 15 degrees
3
Solid object greater than 2.5 mm
Sprays of 60 degrees from vertical
4
Solid object greater than 1 mm
Water spraying/splashing in all directions
5
Some dust protection
Low pressure jets of water from all directions
6
Complete dust protection
Strong pressure jets of water from all directions
7
x
Temporary/partial immersion
8
x
Lengthy immersion under pressure
NEMA Ratings
NEMA stands for "National Electrical Manufacturer Association", and these standards cover the levels of protection (when correctly installed) against water, dirt, and dust, but also provides a standard for levels of protection against corrosion, rust, icing, oil, coolants and other types of environmental conditions.
To view the complete definition of each rating, please see this document from the NEMA website.
*Keep in mind that it is possible to convert a NEMA rating to an IP rating, but IP ratings cannot be converted to NEMA ratings, since NEMA ratings cover so many more environmental factors than IP ratings.
Expert Tip: If you are looking for a semi-rugged or fully-rugged device, it should have a rating of at least IP54.
*Also, keep in mind that IP ratings and NEMA ratings are separate from drop ratings. If you are shopping around for a rugged device that may face the risk of falling to the ground, you will want to be sure your device has been well-tested to withstand drops and tumbles.
Questions?  We'd love to hear from you!
Call 800-830-9523 or
Email info@L-Tron.com
About the Author: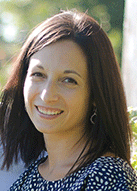 Carmella Giancursio is L-Tron's Public Relations Specialist & Content Editor. When she's not working, spending time with her husband, or taking care of her 3 young kids, she can be found in the kitchen, channeling her Italian heritage!  Email info@L-Tron.com with questions, or call us at (800) 830-9523.